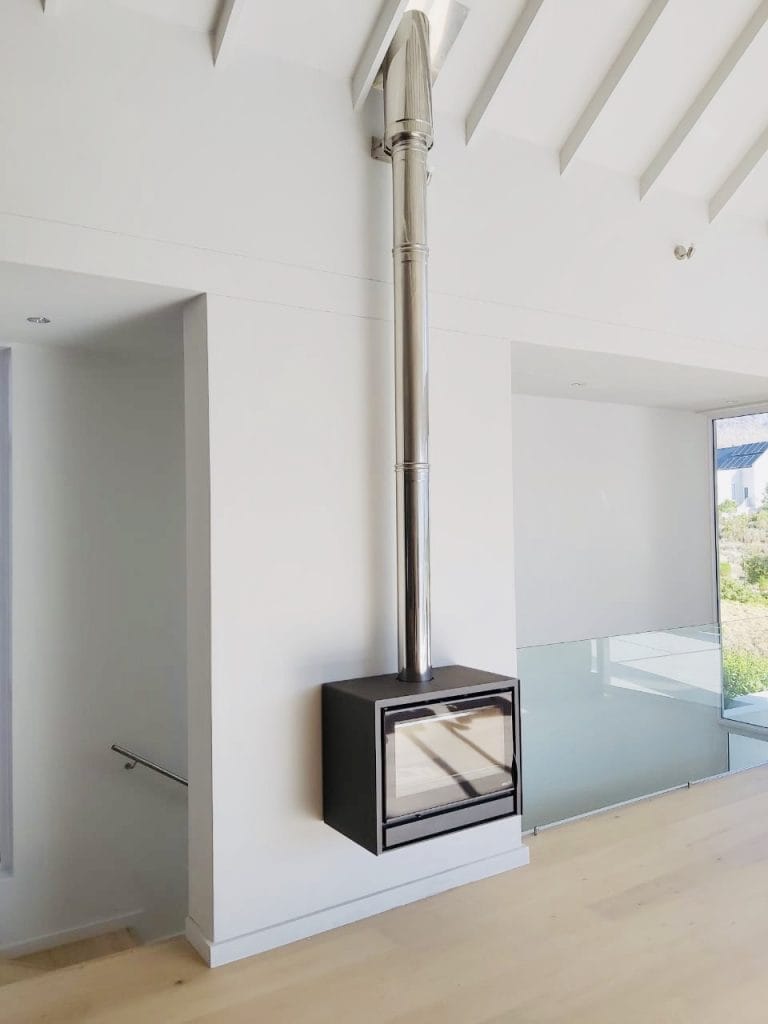 Fireplace trends for 2021 - wall mounted convection fireplaces
Autumn has arrived and the evenings are definitely getting cooler. What is better than being able to make a fire inside your home? Imagine curling up with a blanket next to a warm and inviting fire on a crisp autumn evening. Now imagine having that fire suspended in mid air in a wall mounted fireplace
During 2020 we saw more people staying at home and spending on home improvement projects. People want to be comfortable in their homes and there has been a focus on integrating beautiful yet functional fireplaces as part of living spaces. A free standing fireplace can easily get lost in a spacious open plan room with large furniture. By suspending the fireplace you are increasing the fire's visibility and attraction as it is no longer hidden behind a coffee table or lounge suite.
The Carbel range of fireplaces has a double skin convection body and special wall brackets that allow you to hang the fireplace safely on almost any wall. Some of these models are available with convection fans which push the heat further into the room before rising to the ceiling thereby increasing the speed at which the room is heated. These fireplaces are available in vertically scaled units or if a stronger heating capacity than 10kw is required, you can opt for a wider combustion chamber up to 1000mm in size.
Contact us to discuss what fireplace would be best suited to your needs.