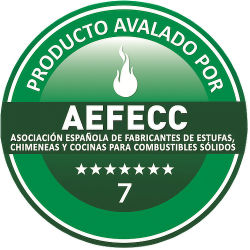 Let yourself be tempted by the variety of options!
The CARBEL RI line of stoves or metal-lined fireplaces includes a series of non-embedded models that simplify room arrangements by making it possible to avoid large-scale masonry works.
Designed as an insert, yet lined like a stove, the RC line will allow you to enjoy the heat from convection as well as the benefits of its optional installed fans.
Another advantage of the RC line is the wide range of installation options offered by the different models – suspended on the wall, installed over a firewood compartment or a decorative bench line pedestal, etc.
The RK series can be quickly and easily installed against the wall, thanks to its suspension kit. Available for the following models RK60 / RK70 / RK80 / RK100
Beware of locally produced imitations which is not European certified or tested, their heat ratings and efficiencies cannot be confirmed !!